From May 1 to September 2, 2021 you can visit any operating Ontario Provincial Park for the day Monday through Thursday for free! I can literally hear all the weekday adventure seekers rejoicing!
This is incredible news! Normally, the standard daily vehicle fee for visiting an Ontario provincial park is between $12.00 – $22.00. Some parks offer half-day daily vehicle fees as well, but doesn't free sound a lot nicer?
I'm really excited about this as these parks are normally open from 8:00 AM to dusk. In the summer closing at dusk means provincial parks are open for day use until almost 10:00 PM!
This means even I can squeeze in a few free evening hiking adventures while working a 9-5 job in Toronto! I've included a few provincial parks nearby to help you and I get our evening adventures started.
---
Looking for some provincial park inspirations? You might enjoy these posts!
Dog-Friendly Provincial Park Experiences
---
Ontario Provincial Parks – Free Day Use Park Details
Before you drive off to your nearest Ontario provincial park to enjoy the free facilities, there are a few details you should be aware of:
The offer is restricted to operating Ontario Provincial Parks between May 1 to September 2, 2021

Not all parks are open by May 1st – parks open on different operation dates depending on their location
Note: Provincial Parks that are either closed for the season, non-operating provincial parks, or conservation reserves are accessible free of charge for self-guided activities

Statuary Holidays that fall between Monday and Thursday qualify for this offer

to minimize risk, prevent overcrowding, and maintain physical distancing, parks may operate at a reduced capacity so arrive early on these days to enjoy your time at the park

Day Permit must still be displayed in your vehicle
Day Use Hours are generally between 8:00 AM – 10:00 PM but these hours may vary depending on the park
Facilities may be limited due to: COVID-19 measures, modifications and restrictions will apply
Finding an Operating Provincial Park
Use the Park Locator feature on the Ontario Parks website to find out basic details about your desired provincial park including details like:
operation dates
available facilities
COVID-19 measures
This site can also be pretty useful for finding Non-Operating Parks and Conservation Areas that are also accessible free of charge.
Confirming Day Use Hours
Unfortunately, while Ontario Parks is useful for figuring out most of the details, not all parks have their day-use hours listed on the site.
Fortunately, you can find this in several different ways:
calling the number listed on the park's page on Ontario Park
checking the provincial park's social media accounts (e.g. most handles have either an 'op' or a 'pp' attached to the park name like @opbrontecreek on Facebook, Twitter, and Instagram or @ForksCreditPP on Facebook and Twitter)
Note: Each Ontario Provincial Park has its own Facebook page – like Bronte Creek's Facebook page . They're frequently updated and have the information and features posted.
Ontario Provincial Parks Closest to Toronto
You might think that this offer is only limited to a few folks that have the luxury of having days off between Monday and Thursday, however, those with day jobs can also take advantage of this offer by heading over to your nearest park for an evening stroll. Most Ontario provincial parks offer hikes less than 2.5km which can often be completed in under an hour's time. With parks closing at 9:00 PM, there's more than enough time to drive to your nearest provincial park, do a quick evening adventure, and head back home.
Listed below are three of the closest provincial parks near Toronto (West, North, or East) to help get your evening adventure walks started.
Bronte Creek Provincial Park (West of Toronto)
Address: (campground entrance) 3201 Upper Middle Road W
Address: (day use entrance) 1219 Burloak Drive
Day Use Hours: 8:00 AM – 9:00 PM
Bronte Creek Provincial Park, located just 50km from Toronto is an especially appealing free Ontario provincial park choice for me because of a few factors:
distance – this is the closest provincial park to Toronto at only about 30-45 min drive away, with the next one, an additional 20 km away (Forks of the Credit Provincial Park)
two off leash dog park areas
several short (<2.5km) dog-friendly (on leash) trail loop options – perfect for an evening stroll
Head to Bronte Creek Provincial Park's Facebook Page for the latest COVID-19 measures, facility updates, and day use hours.
Forks of the Credit Provincial Park (North of Toronto)
Address: 17760 McLaren Rd, Caledon, ON L7K 2H8
Day Use Hours: 8:00 AM – 9:00 PM
Forks of the Credit Provincial Park located 70km North of Toronto is a great spot for:
hikers
picnickers
hobby fishers
This provincial park is located on the Bruce Trail – Canada's oldest and longest footpath spanning from the Niagara River to the tip of Tobermory, Ontario.
Note that most of the trails (excluding the Bruce Trail) at Forks of the Credit Provincial park are multi-use. The trails are shared with bikers and horseback riders alike. Please note that while the park welcomes doggie guests, dogs must be leashed at all times while hiking on these trails.
Check Forks of the Credit Provincial Park's twitter or Facebook Page for the latest updates on parking capacity, COVID-19 measures, and facility updates.
Darlington Provincial Park (East of Toronto)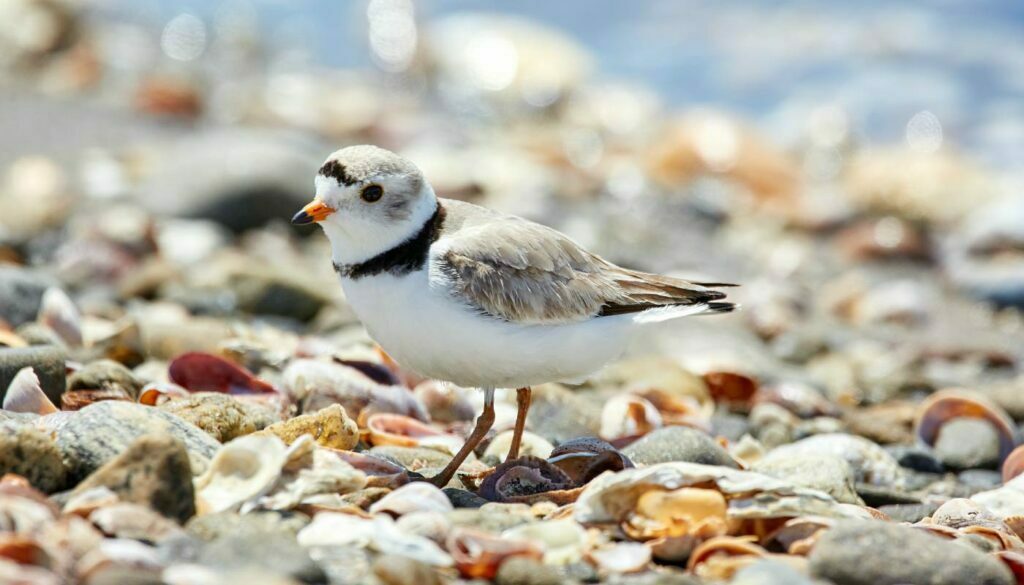 Address: 1600 Darlington Park Rd. , Bowmanville, Ontario
Day Use Hours: 8:00 AM – 9:00 PM
Darlington Provincial Park is a hidden gem located 70km East of Toronto in Bowmanville. This small provincial park offers a long sandy beach on Lake Ontario and a few short (<2.5km) trails.
I recently found out that Piping Plovers, a rare and endangered shorebird and they use the long sandy beach shores at this provincial park for nesting and resting in the spring! Hopefully, there's still enough time this month to head on over and maybe catch a rare glimpse of these birds before Spring is over.
This is a great place to spend some time by the beach, walk a few 30 min trails with the family, and spend some time bird watching by the shore. Please note that while the beach is open for swimming, there are no lifeguards on duty and pets are not allowed on the beach.